New terminal of Sarajevo airport by the end of the year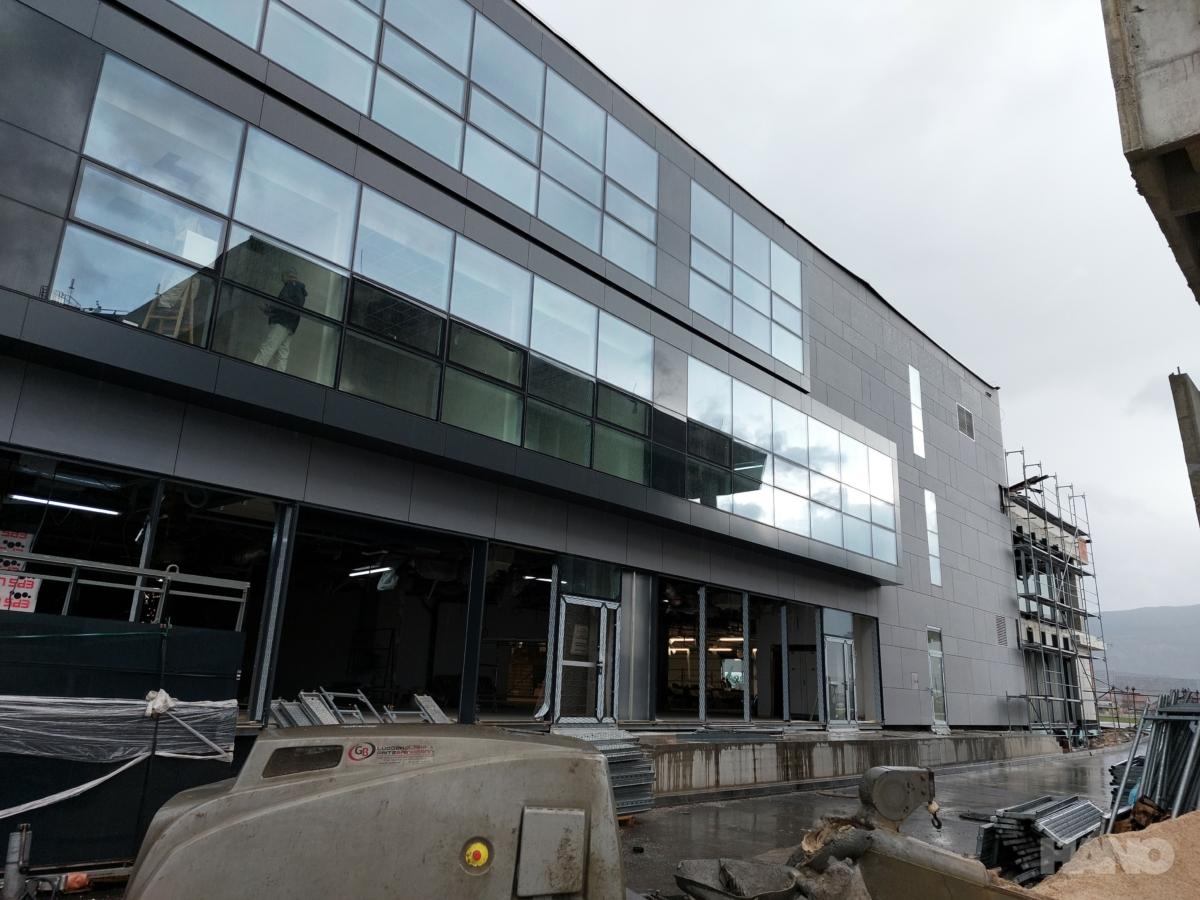 Works on the modernization and construction of Terminal B at Sarajevo International Airport are in the final phase.
The company HANO worked on the production and installation of aluminum 1200m2 glass facade and hardware.
Embedded systems:
Structural facade SCHÜCO FW50S
Roof SCHÜCO FW60S
Locksmith AWS/ADS 70HD
Our sister company RAMA-GLAS also took part in the production of glass for roof panels, locksmithing, as well as fixed and parapet fields (glass from the manufacturers AGC and Guardian).
Facade 810m2 – RAMATERM glass structurally
Roof 250m2 – glass RAMATERM + RG SHIELD laminated safety
Windows, hardware, railings 130m2 – Glass RAMATERM + RG COLOR