HANO organized a seminar about glass at the Hotel Han on Bjelašnica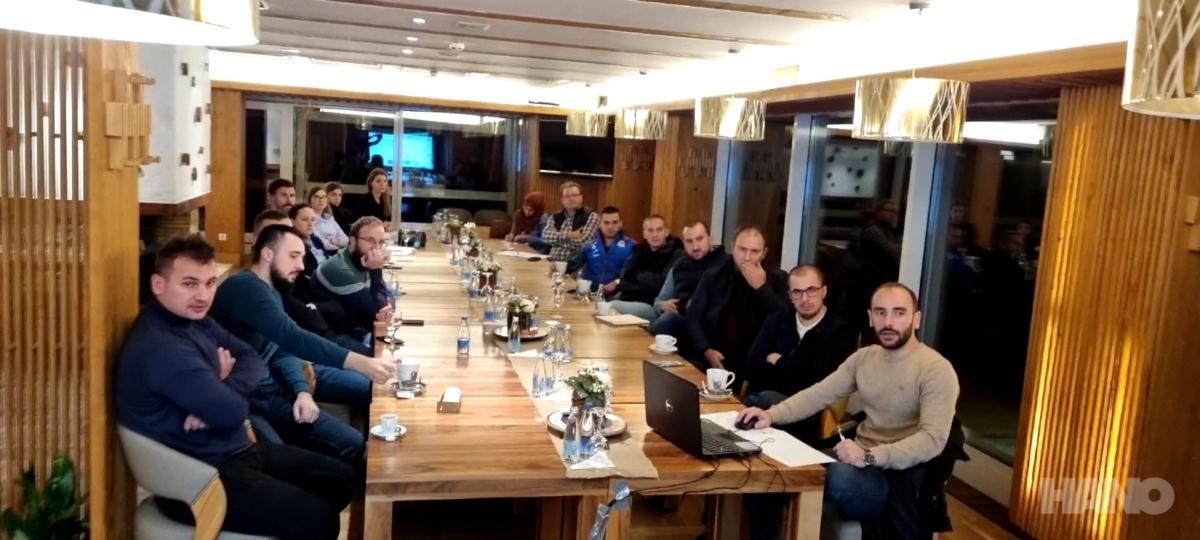 On November 5 and 6, HANO organized a seminar about glass for its employees at the Han Hotel on Bjelašnica, with the aim of further educating colleagues about the basic characteristics of glass and at the same time giving them the opportunity for team and family socializing.
The seminar is a continuation of the 3rd session of lectures by the Guardian, which were realized in October and November this year.
The seminar was led by colleague Vahid Memić, B.Sc. ing.građ. who is employed as a structural engineer in our company and who specifically referred to the safety testing of our RG OFFICE glass partition system.
On that occasion, special attention was paid to European and German standards that deal with this topic.
That this seminar was a great opportunity to socialize is proved by the fact that colleagues organized Airsoft on the second day, in which they showed all the power and ability of teamwork, but this time in a natural environment.