SPEKTRA – The twin skyscrapers in Ljubljana are getting a HANO new look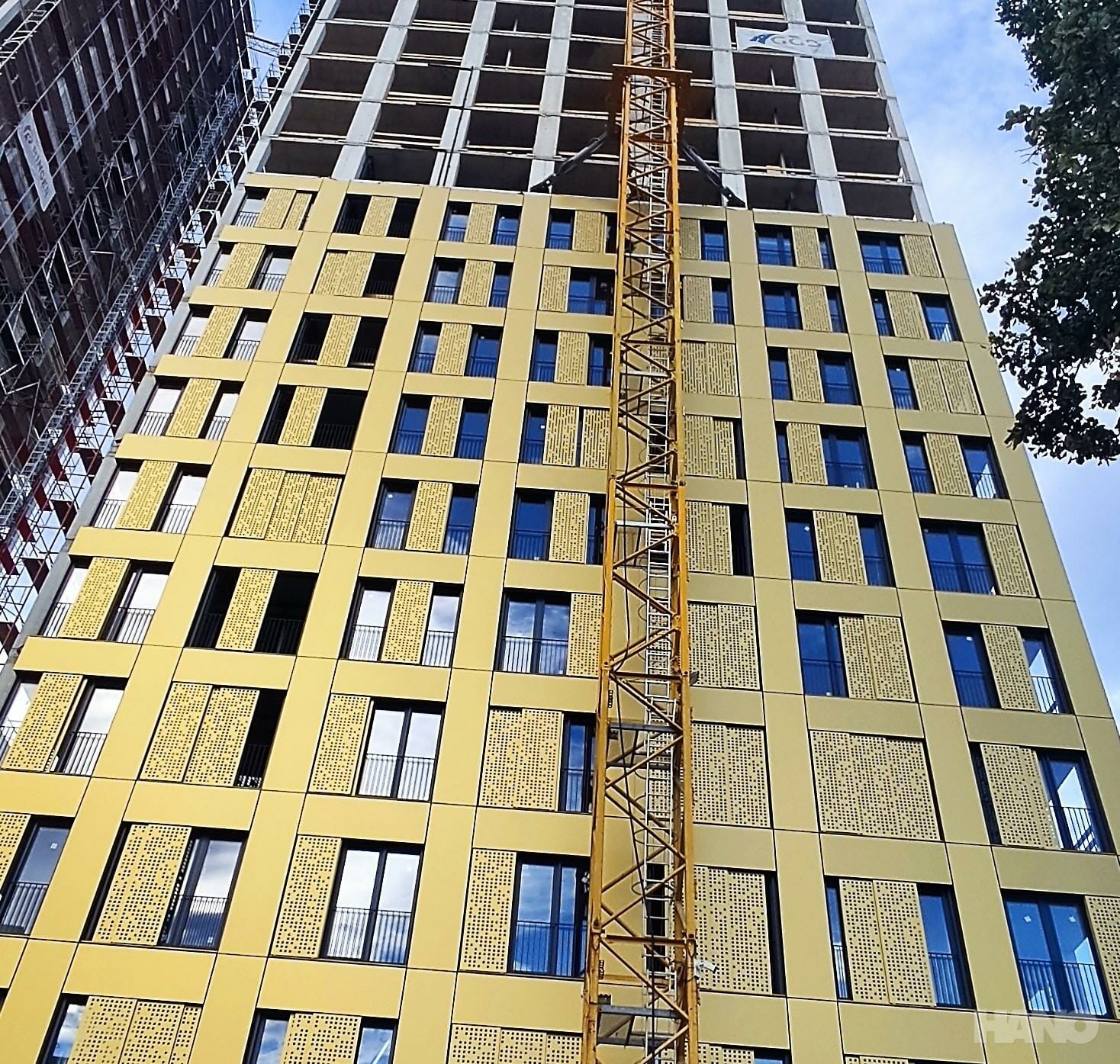 At the crossroads of urban bustle and rich green areas of Spodnja Šiška, the construction of a new sophisticated residential and commercial building SPEKTRA is underway, consisting of 2 towers 85m high, each tower consisting of 21 floors, with a total of 208 apartments. It is a building that will provide its residential and business units with comfort and quality according to the highest standards of modern urban life.
SPEKTRA will become the tallest residential and commercial building in Slovenia, on which HANO will put its stamp by making and installing SCHÜCO facade elements, SCHÜCO lifting and sliding positions, steel railings, perforated sliding blinds and Alpolic composite panel cladding.
The specificity of this building is reflected in the fact that, thanks to HANO experts, each facade element, together with a steel railing, perforated sliding blinds and cladding made of Alpolic composite panels, is made and assembled into a single unit, and as such is transported to Slovenia and with the help of raises and positions hardworking and capable installers on the building.
The following systems are used in production:
SCHÜCO facade – ground floor (FWS 50)
SCHÜCO lifting-sliding positions (ASE 80.HI i ASS 80 FD.HI)
SCHÜCO probe and facade element (AWS 75.SI)
MASTER and HANO sliding shades for sun protection
HANO steel railings
ALPOLIC composite linings
RAMA-GLAS glass RAMA3: safety triple thermal insulating glass ClimaGuard Premium (approx. 7500m2)
You can view more information on the website: https://spektra.si/zakaj-spektra/