Glass balustrade testing for SWISSOTEL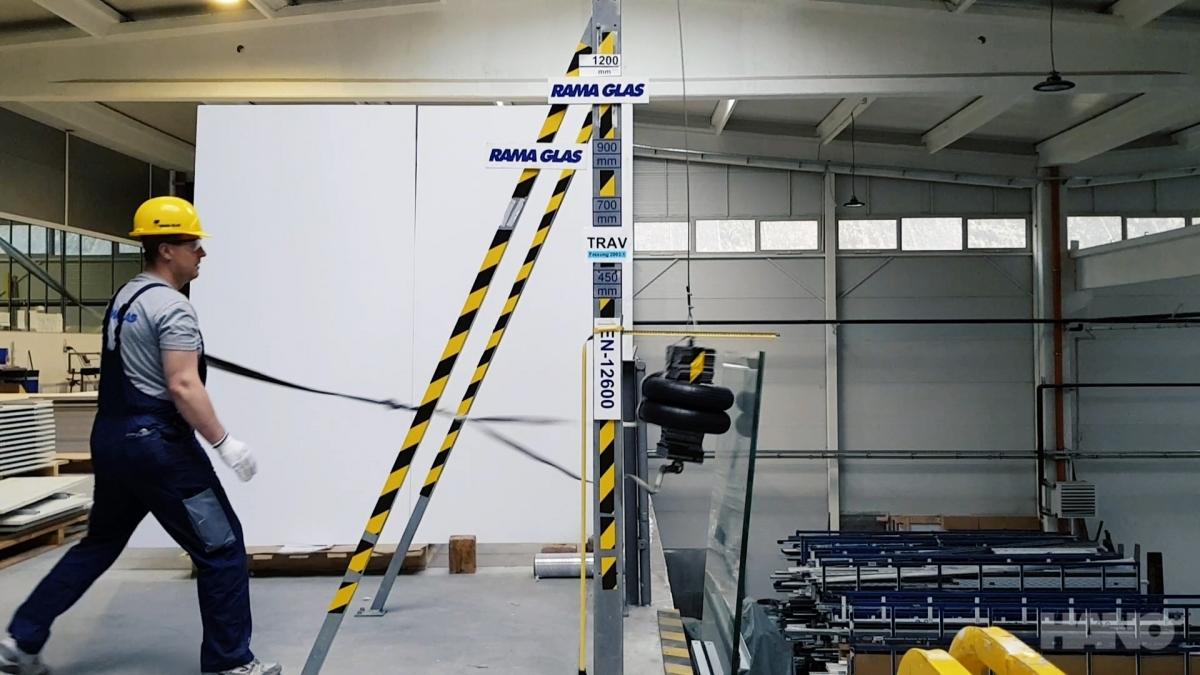 RAMA-GLAS has successfully tested the glass balustrade for lobby of the new hotel SWISSOTEL within Sarajevo City Center, Al-Shiddi group.
By testing, the balustrade is categorized by the highest grade "A" and "1(B)1" by the German Building Regulation Lists TRAV and by EN 12600 for safety laminated glass.
The balustrade is fully developed by the engineers and technologists of RAMA-GLAS and with the support of the American Chemical Corporation DOW, whose adhesives are used in this beautiful glass construction.
The impact of the 700 mm, 900 mm and maximum 1200 mm pendulum test indicates the strength of this construction.