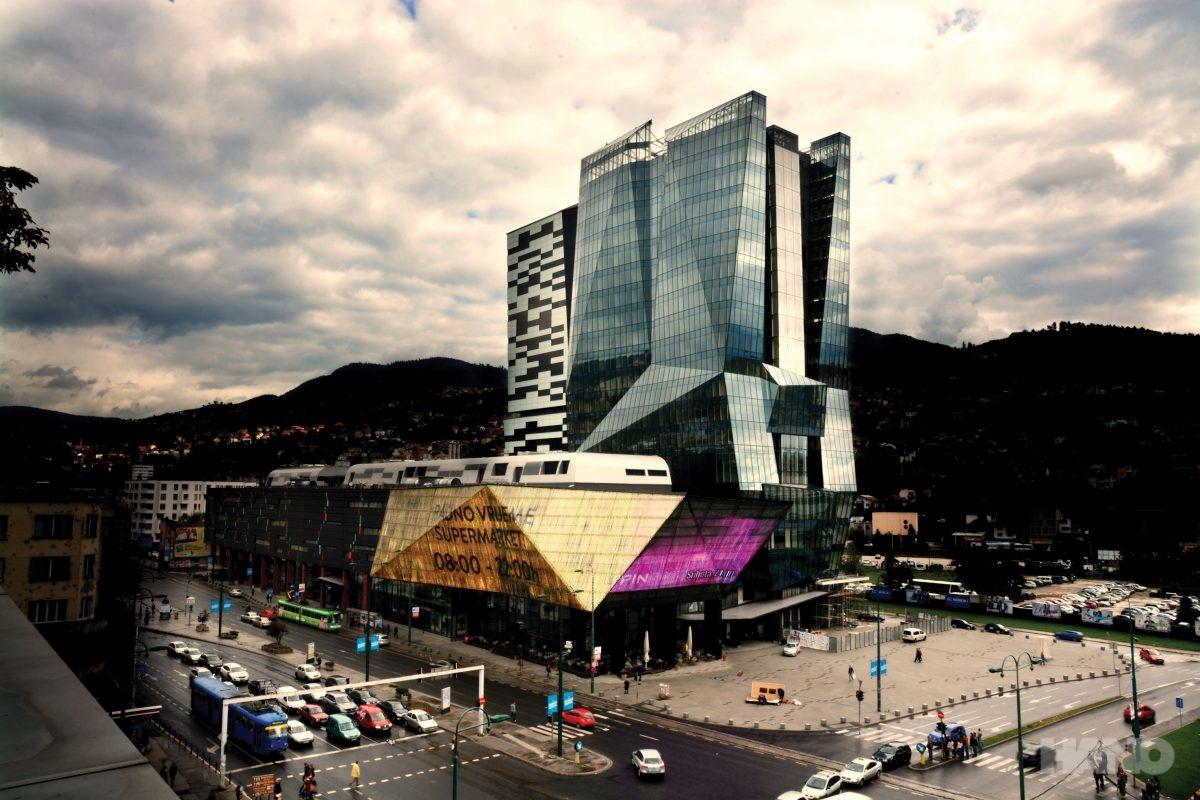 Category:
Corporate buildings
Location:
BiH, Sarajevo
Year of construction:
2014
Types of works:
Aluminum-glass facade
Systems:
Schüco
Type of glass:
AGC Energy N (NT)
RG COLOR - RAL 9010

Surface area:
12000 m2
Architect:
Sead Gološ
GRUPA ARH
At the beginning of 2009, the construction of the Sarajevo City Center complex with a total area of ​​over 100,000 m2 began. This facility, worth tens of millions of euros, is being built on the basis of the most modern architectural and construction solutions and will certainly be a recognizable symbol in Sarajevo and Bosnia and Herzegovina as well as in the entire region.
The shopping center with a hypermarket and entertainment facilities has a total area of ​​about 38,000 m2 and covers a part of the Center that extends parallel to the main city boulevard. All shops on the ground floor, on the first and second floor are placed along the new pedestrian promenade, so that they form a whole with it.
The hotel covers the south-western part of Sarajevo City Center, rising above the ground floor of 18 floors with 220 single and double rooms of the highest class, and exclusive royal suites, restaurants, cafeterias, swimming pools, wellness and other luxury amenities.
Access to office spaces of various sizes and purposes is provided through three entrances, on the north and south sides of the transverse pedestrian route or via the main promenade. The main entrance to the business part of the Center leads from the main square. This segment is directly facing the buildings of the Parliament and the Government of Bosnia and Herzegovina, which are located in the immediate vicinity.
More than 1100 parking spaces will be available on 5 floors of the underground garage arranged according to the latest parking technology systems.
The company HANO d.o.o. is engaged as a facade contractor on the most demanding segments of the building, such as the Hotel, Small Tower and the glass roof.