Hotel Residence Inn by Marriott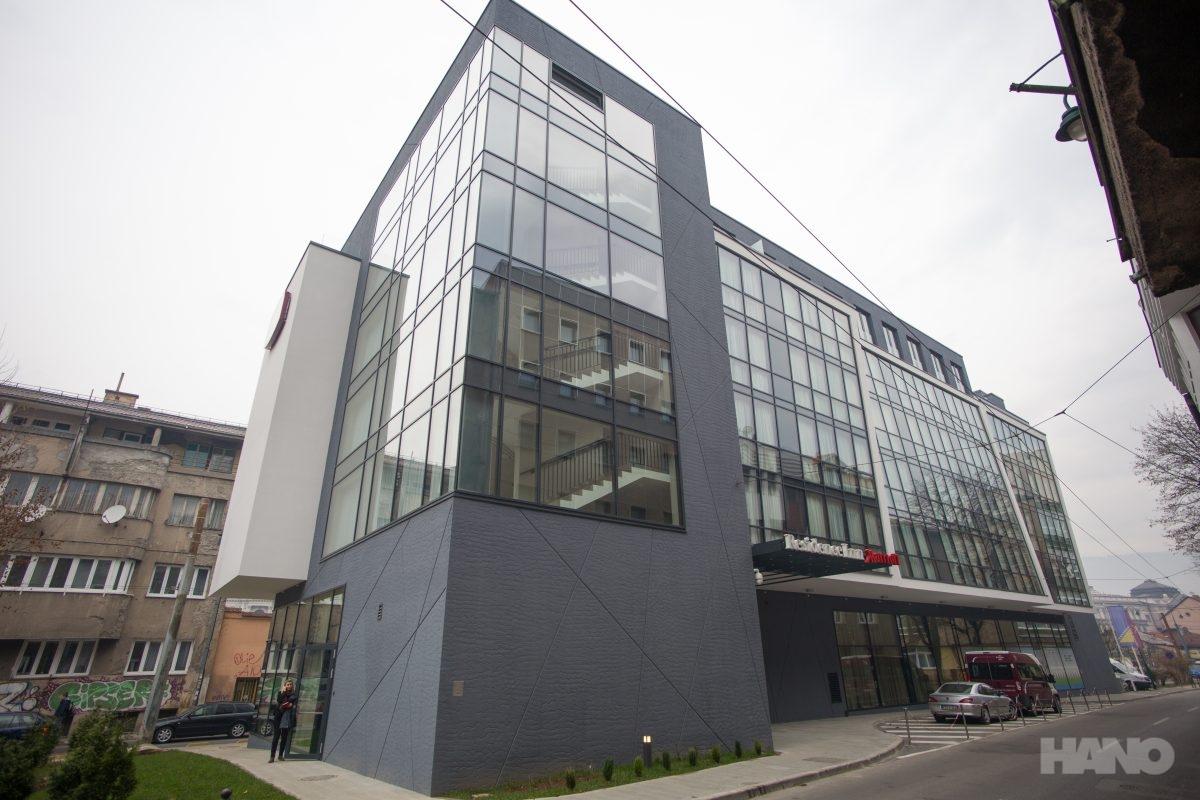 Category:
Hotels
Location:
BiH, Sarajevo
Year of construction:
2014
Types of works:
Aluminum-glass facade
Systems:
Schüco
Type of glass:
Guardian Climaguard Premium

Surface area:
1000 m2
Architect:
Dušan Jovanović
ARGENTARIA
Work on the construction of this new hotel, licensed by the world's leading hotel operator, began on August 23, 2013 in the Sarajevo neighborhood of Ćobanija. The hotel with 75 one-bedroom and 20 two-bedroom apartments will represent a new concept of hotel service in Sarajevo, the so-called Residence Inn. The planned completion of the works is October 2014.

The investor of this project is SEIC – Investment Company in Southern Europe, which consists of some of the largest financial and real estate companies from the EU and the Gulf countries. The modern architecture of the hotel will completely enhance its current visual appearance.
Bearing in mind that the use of the park near the construction site will not be possible for safety reasons, the Investor has taken all necessary measures to protect green areas. In addition, the Investor has undertaken to renovate the park next to the new hotel and enrich it with additional facilities upon completion of the works.
The design of the facility has been assigned to the Argentaria office in Sarajevo, which is carried out under the full supervision of the Marriott Group to ensure that the required standards are met. The main contractor is Strabag.
The company HANO d.o.o is engaged as a contractor for the entire facade of the Hotel MARRIOTT.