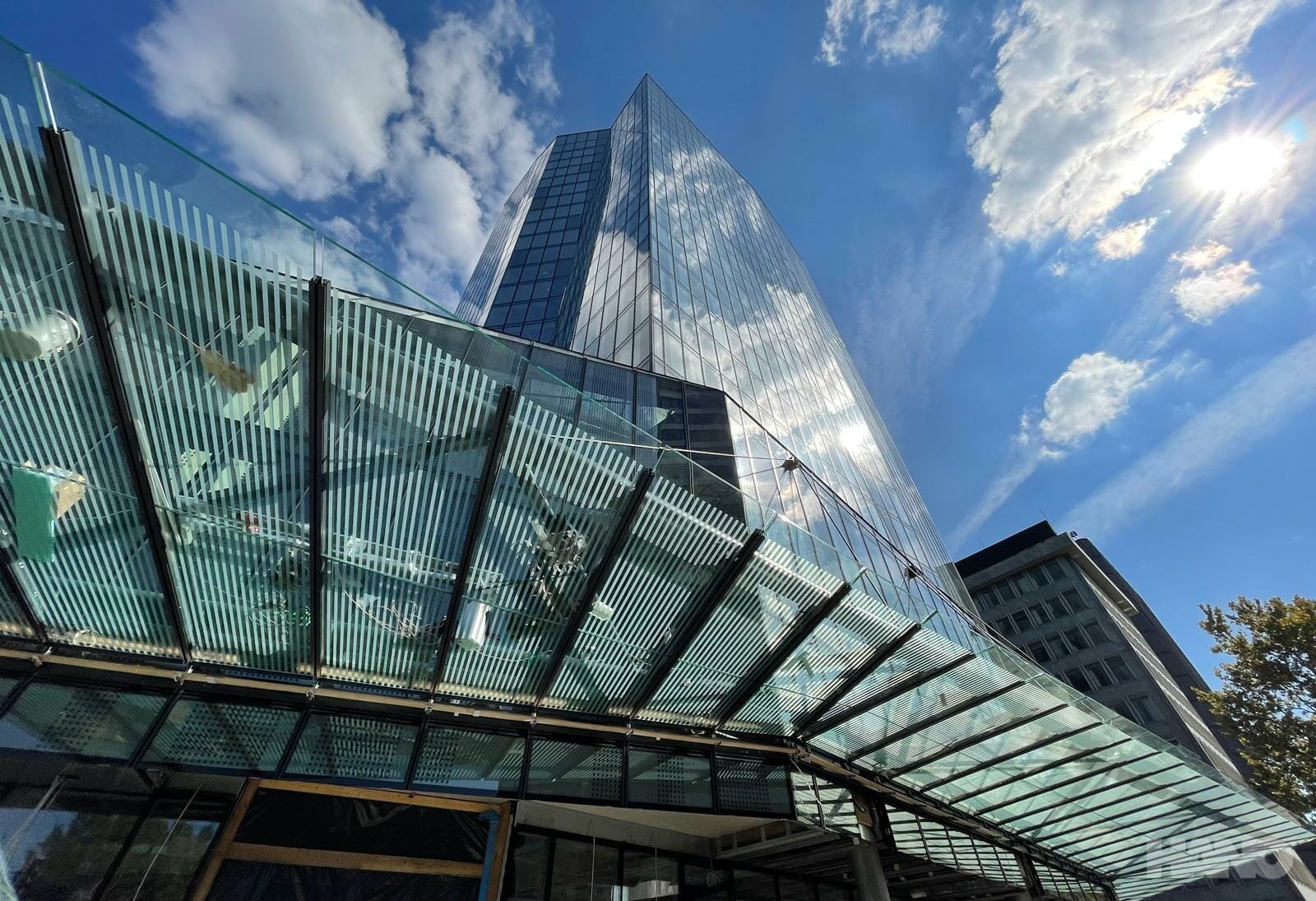 Category:
Hotels
Corporate buildings
Location:
Slovenia, Ljubljana
Year of construction:
2020
Types of works:
Aluminum-glass facade
Systems:
Schüco
Type of glass:
AGC Stopsol Susi Clear
Guardian Climaguard Premium
RG COLOR - RAL 7005
RG PRINT

Surface area:
11000 m2
Architect:
Boris Podrecca

The North Gate of Ljubljana is getting its final look.
Opposite the InterContinental hotel, is a new A-Tower hotel, Zlatarna Celje.
Location on the corner of Slovenska cesta and Trg Osvobodilne Fronte.
11,000 m2 glass facade, of which:
Triple insulation glass 7.800 m2 RAMA3 Laminated safety glass
Insulating glass parapet 3.200 m2 RG COLOR Laminated safety glass
450 m2 RG SEKURITE + RG SHIELD glass roof.
All glasses are individually designed with a specific pattern of black and white dots.